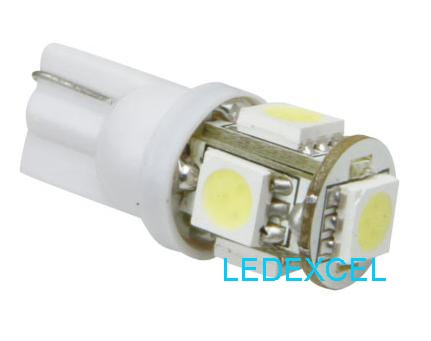 Car LED Lights W5W 5SMD 5050
Model #: T10 WG 5SMD 5050 
Voltage: DC12V, DC24V
Power: 1.1W
car led lights for T10 WG in 5SMD 5050
Description
w5w Car LED Lights
Colors: Warm White (3000K –5500K), Pure white (6000K -6500K), Cold White (7000K –8500K), Blue, Green, Red, Yellow, Pink, Violet.
MOQ: 10pcs
Packing: Blister Card Packing or Anti-Static Bulk Packing
Payment: PayPal, Western Union, Bank transfer.
Delivery Time: 3-7 working days.
Warranty: 24 months or 12 months free warranty. 
Advantages:
1) Long life span about 50,000 hours;
2) Brighter light ensuring easy and safe driving;
3) Easy installation; (just unplug the old bulb and insert the new LED bulb will be ok.);
4) Less power (wattage) drawing than halogen bulbs.